Featured Cars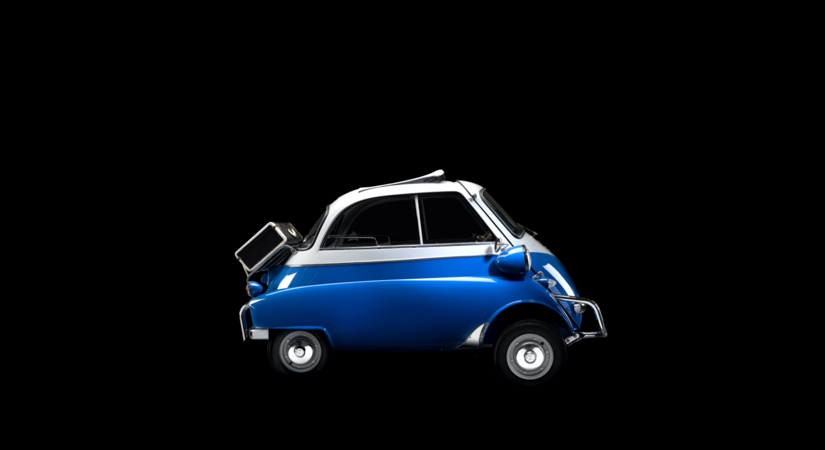 Isetta
1957 BMW Isetta
Year: 1957
Make: BMW
Model: Isetta 300
Length: 53"
Width: 69"
Height: 52"
Weight: 775lbs
1957 BMW Isetta 2x seater, 13hp, 300cc BMW 1-cylinder, Chain driven rear axle set up, 40-50 mph top speed (depending on hill or wind) 40-50 mpg, Original paint scheme and factory chrome accents, luggage rack and suitcase.
The Story
Without a doubt the most exclaimed over car that we have had at the shop!
Oh how cute! What is it? (And yes; those are the exact questions everyone asks.) A 1957 BMW Isetta. Harlan and his brother grew up with Isettas. When they each inherited a car from their father, Harlan asked Eddies Rod & Custom to restore his Isetta. Fortunately there are Isetta clubs and part supplier that specialize in this small Italian classic as a parts search is the only thing big about an Isetta.
Harlan enjoys the cars shows, especially where kids get to vote for their favorite car. They always pick his car hands down as it quickly becomes their dream car – just the right size – small.
And we all thought the Mercedes Smart Car was the new and upcoming car design, it looks like BMW was ahead of their time.